The Traffic Control Company of Choice
THE TRAFFIC CONTROL COMPANY OF CHOICE
DBE/WBE Certified
24-Hour Service
Our mission here at Work Zone Safety is to provide the best customer service in the industry at a reasonable price. Supplying a safe work zone for both the employees as well as the traveling public is a top priority. In doing this, we feel we have become THE TRAFFIC CONTROL COMPANY OF CHOICE.
About Us
/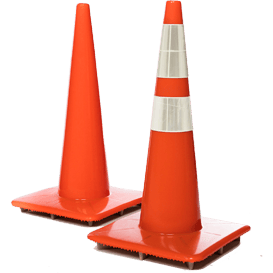 Pam Ackerman first opened the doors of Work Zone Safety, Inc. in May 2003 with the desire to start a company that stressed the concepts of integrity, safety, family and community.
To fulfill this desire she created a business that supports its employees and customers while giving back to local and national charities. With low turnover, Work Zone Safety proves to be a good place to work and is also able to meet the demands of the contractor with our seasoned and experienced employees that are able and willing to serve.
Traffic control was once an industry of hand-shake deals and collaboration of contractors for the most cost-efficient and safe projects, while also providing for those in need. Work Zone Safety strives to bring the focus back to the industry with these concepts.
Minority Certifications
Associations
Illinois Road and Transportation Builders Association
Contractors Association of Will and Grundy County
We Proudly Support These Charities
Work Zone Safety is a full service traffic control company specializing in temporary traffic control for road construction. Call for a quote on your specific project needs.
Rent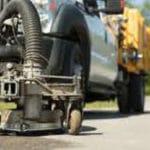 Waterblast
Sell
Traffic Control Devices
Permanent Street Signs
ANSI Vests
Setup
Lane Closures and Detours
Temporary Pavement Marking
Impact Attenuator Array (Barrels)
Traffic Control Devices
Cone
Type 1 Barricade
Type 2 Barricade
Type 3 Barricade
Barrel
Directional Barricade
Sign on Sign Stand
Arrowboard
Changeable Message Sign
Impact Attenuator Trailer (requires certificate of insurance)
Verticade
Speed Limit Trailer
Delineator
(Meets all Illinois and Federal Requirements)